Nine New Ways to Beat the High Costs of College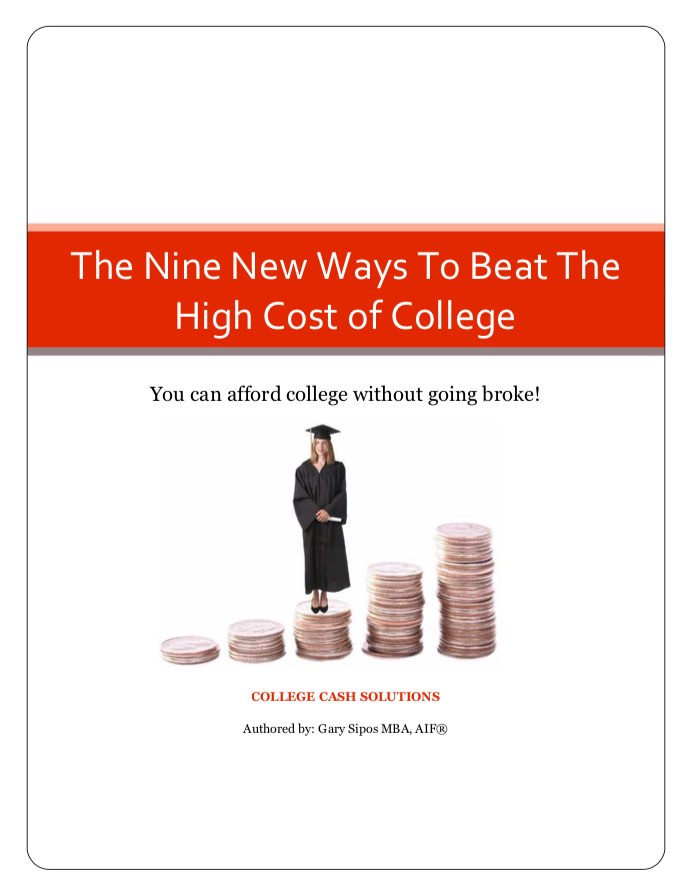 You can afford college without going broke!
College has become the second highest expenditure today, second only to buying a home. Studies routinely show many parents are unaware or underestimate how much they will need to fund their child's college education. Unfortunately, many begin paying for college without considering the devastating effect it can have on their retirement if they have not planned properly.
As you read through these closely guarded, little known secrets, you will find out how you may be able to save tens of thousands of dollars on your child's college education.
Studies show that an alarming 50% of all college students are forced to drop out of college; many due to the lack of money. They didn't plan to fail, they simply failed to plan! Don't let your child become one of those statistics, when there are plenty of strategies and sources to fund a college education; regardless of the cost.
The families who pay the lowest out-of-pocket cost are the ones who took the time to understand and control the college funding process. You will see shortly how you can send your child or children to an expensive private university for the same cost or less than the cost of a state school.
Download the FREE Report Right Now…