"We help families meet their major financial milestones with confidence and certainty"
College Cash Solutions specializes in minimizing your out-of-pocket college expenses while maximizing your child's college experience.
We are financial planners, licensed counselors, and experienced college negotiators who help families find the best college fit for your student, comfortably pay for the college of your choice while keeping your current lifestyle and retirement savings intact.
We work with families in three ways:
1) Completion of the FAFSA and CSS Profile forms required to receive financial aid
2) Analysis and recommendations regarding student and parent assets and income to lower the Expected Family Contribution (EFC) to its lowest possible level
3) Design a tax-favored, budget-minded way to pay for the remaining EFC
College Cash Solutions conducts several seminars on the topic "The Little Known Secrets of College Funding." Click Here if you wish to attend a seminar or for a personal consultation.
We have helped many others achieve the dream of college, including those who thought it was only a dream. We can put that dream of college firmly in your hand.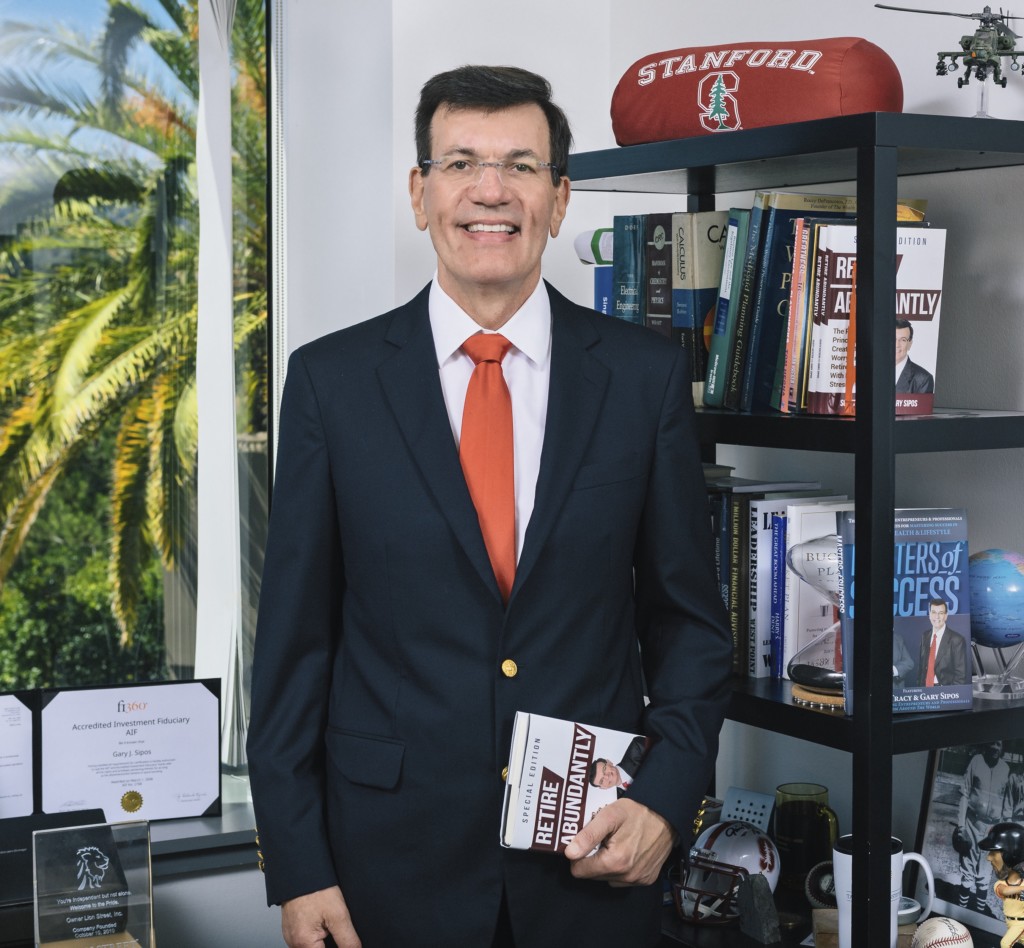 About Gary Sipos, MBA, AIF®
Gary Sipos, the author of "College Cash Solutions, How to Pay for College Without Going Broke" founded College Cash Solutions to help families pay for college while saving their retirement plans and minimizing the impact of their current lifestyle. Gary holds a series 65 investment adviser representative certificate as administered from the Financial Industry Regulatory Authority (FINRA), has earned the Accredited Investment Fiduciary® (or AIF®) professional designation awarded by the Center for Fiduciary Studies associated with the University of Pittsburg. Gary also earned his California insurance license # 0G63835 and he is a proud member of the National Association of College Funding Advisors.
Gary graduated from Loyola Marymount University with a B.S. in Electrical Engineering and a minor in Computer Science. He earned an M.B.A. from St. Mary's College and a certificate in Manufacturing and Production Operations from Stanford University and was a candidate in the Masters of Science in Electrical Engineering program at Stanford University. In the past, Gary has designed helicopters, was a section manager at a Fortune 500 firm with an R&D and manufacturing operation groups reporting to him, founded Silicon Valley Start-Ups that have been through successful M&A's and IPO's, and now enjoys helping families afford college without those college costs breaking their bank accounts.
Gary lives in the San Francisco Bay Area and lists Biblical research, chess, 1959 Corvette restoration, volunteering through the Kiwanis organization, and an inordinate amount of dog walking as a few of his favorite activities. Gary's self-confessed claims to fame are he once played two-on-two beach volleyball with Karch Kiraly and once had his econ paper reviewed by Milton Friedman. Both events made his day!
About Mike Rappa
Michael Rappa Rocklin, CA is a nationally recognized college-funding expert and a Certified College Funding Specialist (CCPS). Known as the college funding magician, he has been featured on ABC, CBS, NBC, and FOX with his Piggy Bank Busting Mistakes every parent must avoid so they don't go broke sending their kid to college! He is also the recipient of the Innovative College Planner award presented to him at The Business Experts Forum at Harvard Business School.
Since starting his college funding practice he has helped hundreds of parents send their children to college without spending their life's savings or jeopardizing other important financial goals like saving for a secure retirement. Mike is a highly sought-after speaker and media favorite with his insider's secrets on how to legally beat the high cost of college. Specifically trained and skilled in reducing the financial impact of college for families of all income levels, even if they don't qualify for financial aid!
He is a firm believer that any parent, regardless of their background or financial circumstances, can send their child to the college of their choice at the right price, if they have access to the proper college planning strategies.